Tailored Solutions. Real Business Impact.
through data-driven digital advertising
Beyond paid media
We are focused on how we can have a meaningful and substantial impact on a clients business, driving profitability, through paid digital advertising.

The 2022 Drum Digital Advertising Awards APAC
Winner
Best Use Of Tech In DOOH
Finalist
Most Effective Use of Performance
Most Effective Contextual Ad Targeting Campaign

Campaign Programmatic Agency of the Year 2022, Australia and New Zealand
Winner
Australia/New Zealand Programmatic Agency of the Year
Acquire Video Series
This short series of videos are a primer to understanding the leading edge of digital marketing in 2022/23.
Challenge your digital spend
Rapid change, intense competition, continual pressure to achieve within tight budgets and time constraints – keeping up in the digital advertising sphere is nothing if not challenging.
Do you have a deep understanding of your digital advertising?
Performance
Are you getting quality traffic, leads and sales optimisation?
Spend
Too much, not enough or, just right?
Advanced Targeting
Are you spending in the right areas to achieve your goals?
ROAS
(return on ad spend)
Could it be better?
Data Leverage
Are you using data to refine your advertising?
Our comprehensive digital toolkit
Delivering tangible change in just three months.
Fine-tune your digital advertising – from goal setting; strategy and planning; precision targeting of your audience; and cross-channel media buying.
Results in real-time
Gain clarity around your spending with real-time, interactive dashboards.
Keep costs under control
Supercharge your performance without increasing your ad spend.
Don't let good data go to waste
Use your data to drive decisions, from media choices to target audiences and messaging.
Understanding your needs is the first step
Digital can be hard to get your head around. The tech is always changing, the rules are evolving, and trends keep you on your toes.
Here's what your concerns might look like:
Evolving data privacy laws and the demise of cookies.
Seeking powerful options beyond Google advertising.
Actionable insights with clear, accurate reporting.
Is your current ad partner keeping up with the latest ad tech –
and is it working for you?
In-house versus outsourcing – if you've unbundled your ad delivery, who is managing key elements?
You're probably looking for clarity above all else. Without insight into your ROAS and a clear path forward, it's difficult to justify your ad spend.
Looking for a new paid media model and support from a specialist partner? That's where Acquire comes in.
Getting every detail right
The right message, the right target, the right time, the right place – and the right cost. That's our mission, boiled down to the basics.
Combine our experience, cutting-edge skills and specialist proprietary tools with your business data.
BETTER
Results for your digital ad spend.
Use of data.
The cost of getting it wrong
In a hyper-competitive market, a misaligned digital strategy isn't just a waste of money – it's a waste of potential. Missing the mark can mean lost customers, reduced budgets, and damage to your brand.
We support companies just like yours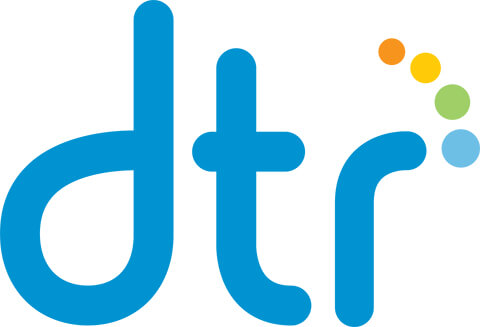 Analysis, activation, acceleration
Your guide to working with the Acquire team.
Discovery
Your free audit and benchmarking session.
Performance demo
In a four-week trial, you'll see our strategy, planning and optimisation in action – with a consistent 10-20% improvement.
Data activation
We leverage first-party data and our machine-learning algorithm to boost performance even further.
Accelerate growth
Move to a Cost per Acquisition (CPA) model to supercharge growth.
Is Your Digital Advertising As Good As It Could Be?
Digital Advertising can be complex, ever-changing, labour-intensive and crucial for business growth, digital advertising isn't something you can tick off your to-do list easily.
Even if you're working with a digital agency this eBook will
Show you how essential it is to keep tabs on its work and performance
Help you get more insight into your ad performance
Provide definitions, checklists, questions to ask your agency to maximise your return on digital ad spend
A 10-step mini audit to help review your digital advertising performance